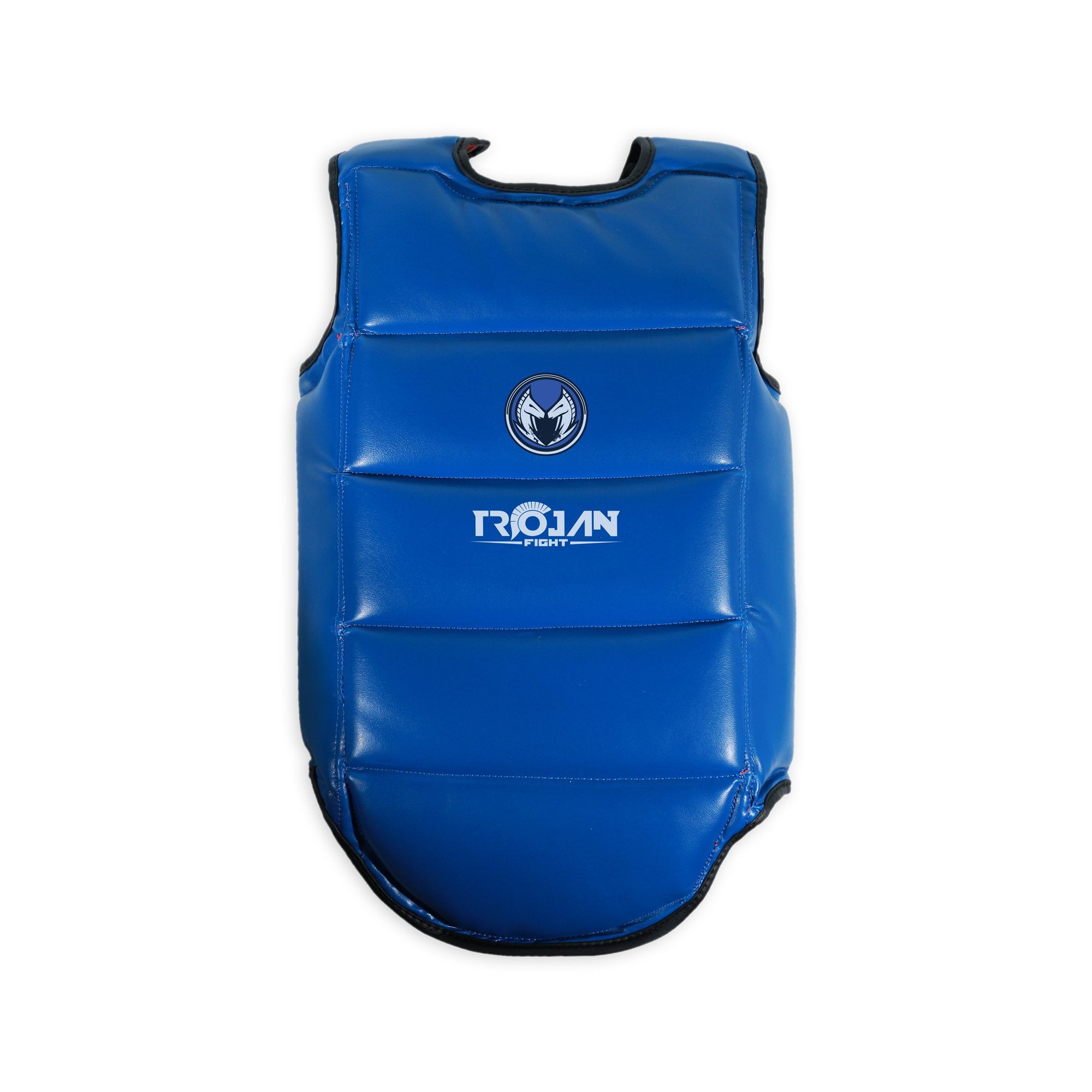 Bodice Testudo B | Body Protector
Vest Testudo was specially developed for the practice of Muay Thai and Karate. It is designed with a high quality padding and is reinforced with a high performance foam with better shock absorption and maximum protection during your training sessions. For a personalized and secure fit, it is adjustable in the back via wide Velcro strips. It's ideal for all your intensive sparring sessions.

Composite material, BCR latex padding.
Ergonomic and Innovative Design.
Exclusive TrojanFight designs.
Bodice Testudo B | Body Protector