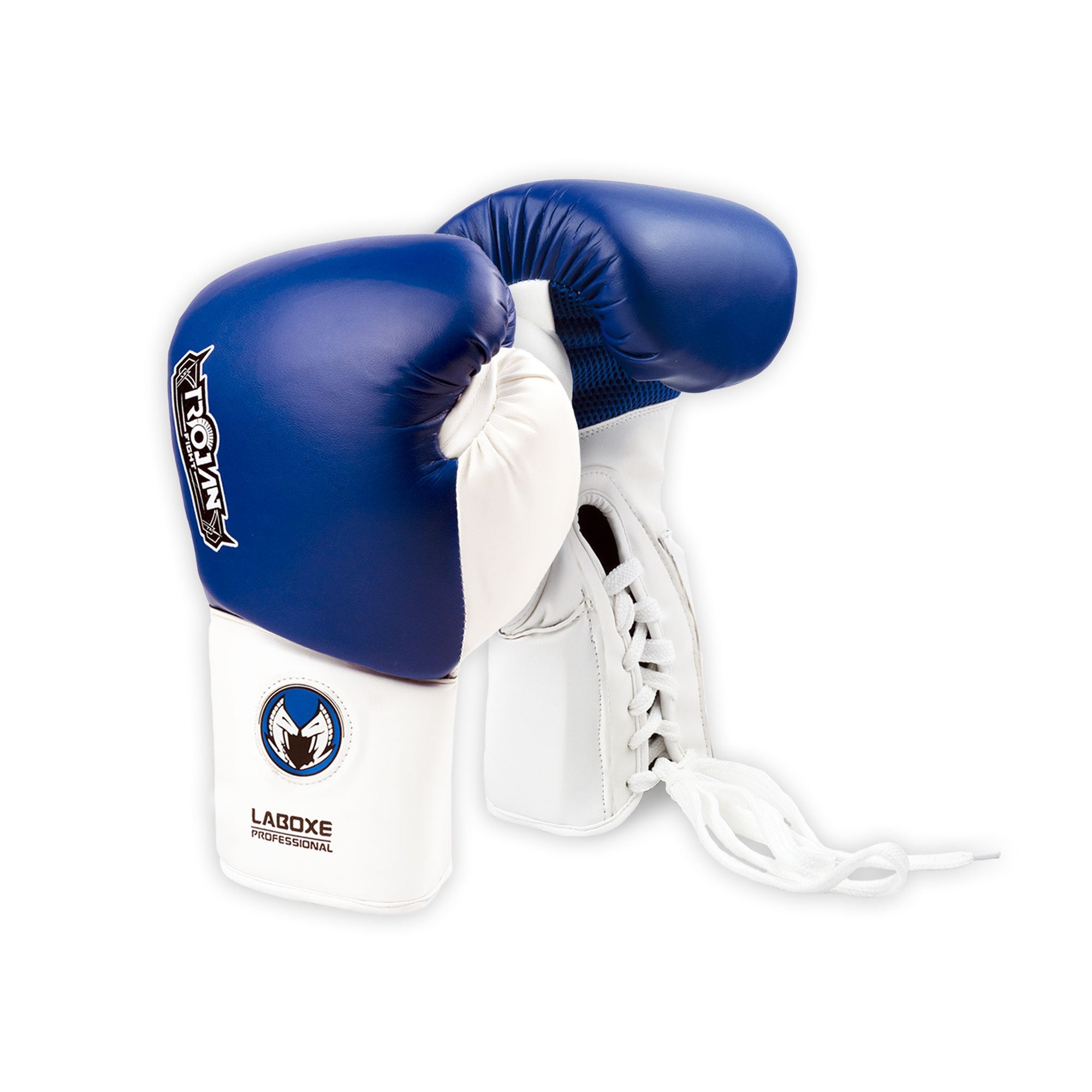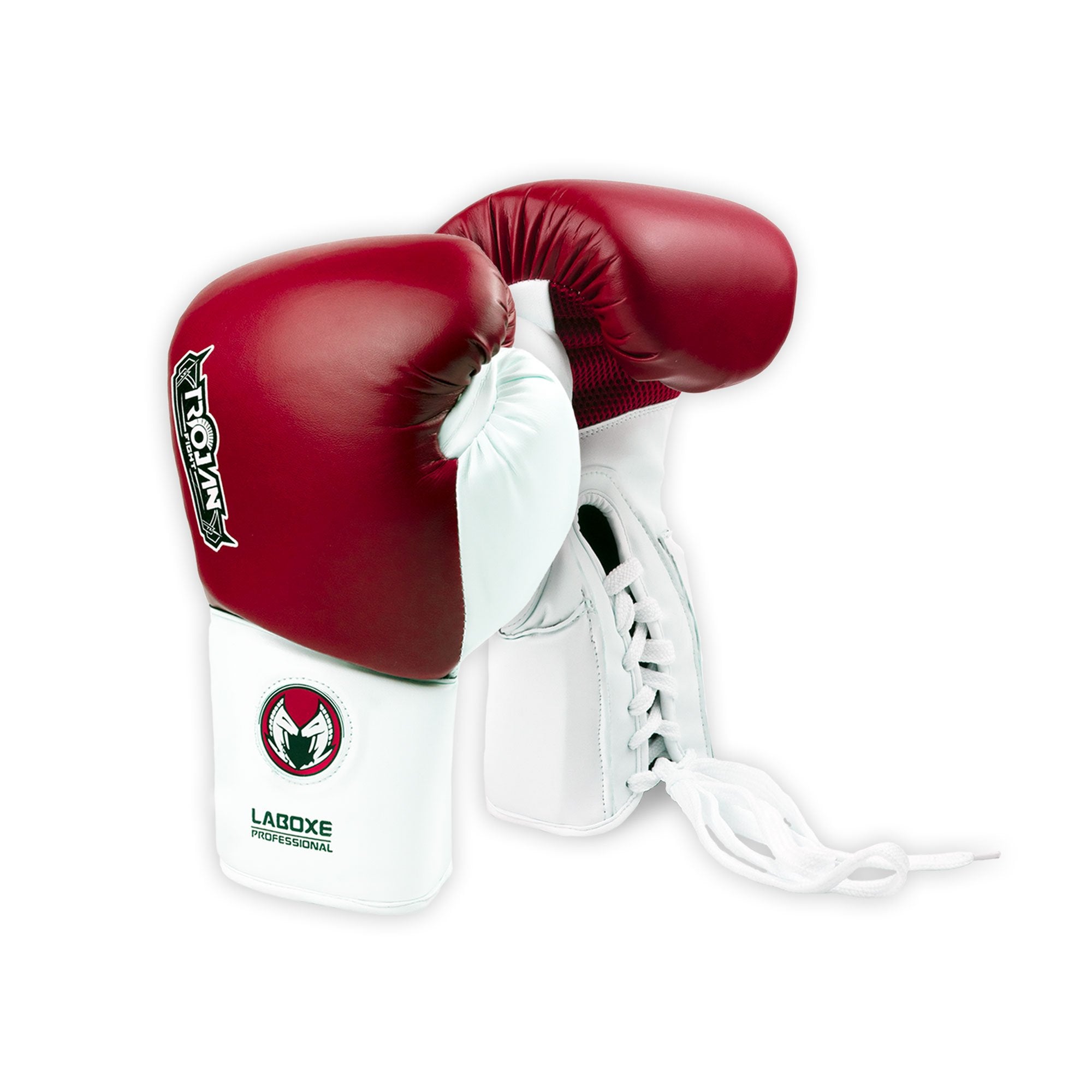 LABOXE Gloves | 16oz Pro Sparring
These are your traditional lace-up boxing gloves:
LABOXE Sparring Gloves 16oz
They feel great when you wear them - snug and stylish, ergonomically designed to fit perfectly in your hand. We've also put together a combination of layered foam padding to give you not only the hand protection you're looking for, but also the power transmission you want when training.
Composite material, BCR latex padding.

Ergonomic and Innovative Design.

Exclusive TrojanFight design.
LABOXE Gloves | 16oz Pro Sparring