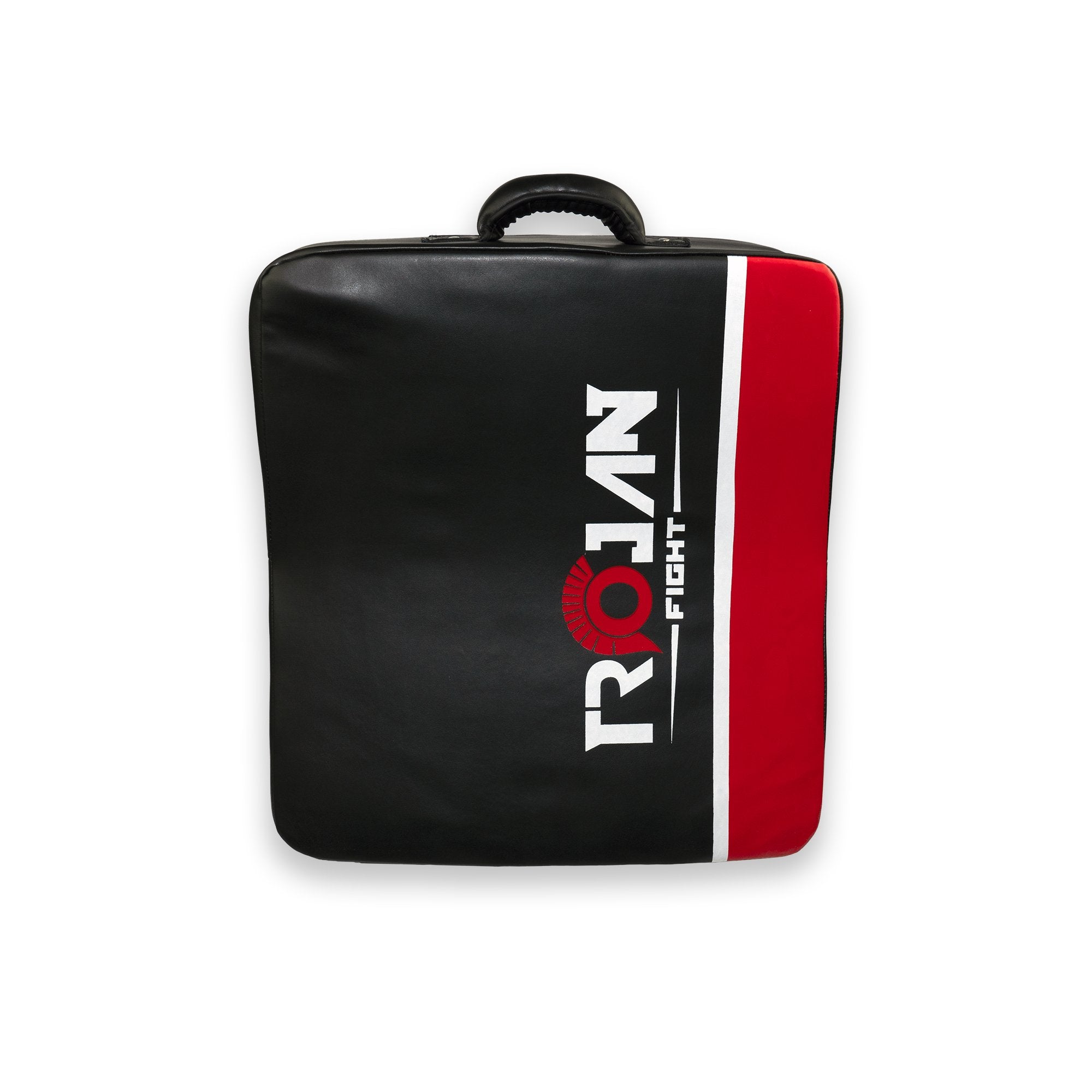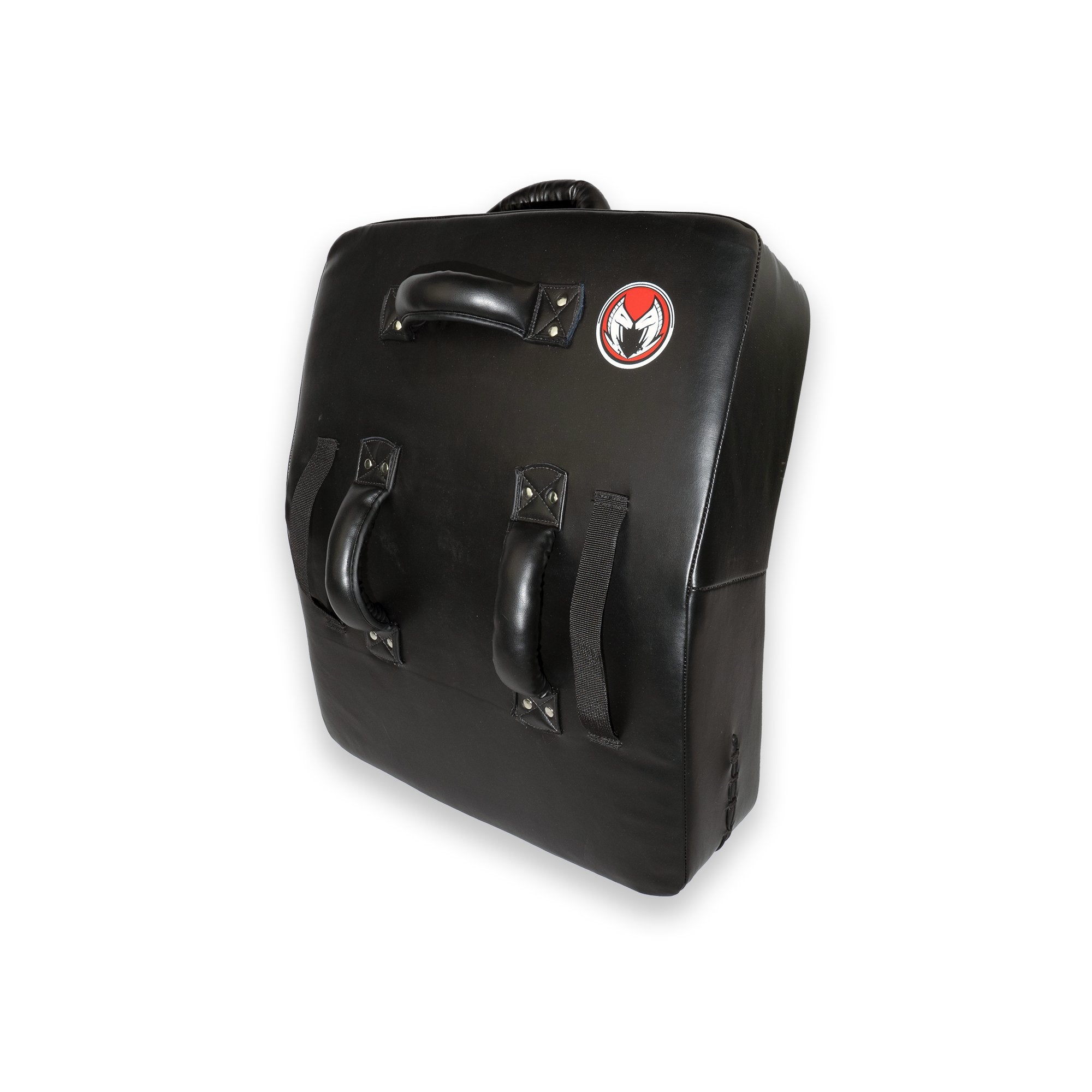 Curved shield Aspis | Kick Shield
Versatile in every sense, the ASPIS | Kick Shield absorbs a tremendous amount of force and is easy to use. 3 reinforced handles, shock dispersion foam padding will make this a workout essential.
The foam composition has 3 layers: hard + soft + hard.
The solid front layers absorb shock, which is then dispersed by the soft core layers. Any residual force is then absorbed by the back foam layers, decreasing the force of the blow.
Composite material, BCR latex padding.
Ergonomic and Innovative Design.
Exclusive TrojanFight designs.
Curved shield Aspis | Kick Shield